NEW HOME CONSTRUCTION
Rowe Design and Construction, Inc. is a full service design and home building contractor. Our motto is "It is our house but your home." We have more than 30 years' experience and we will design and build you a structurally sound home for you and your family, constructed by a team of excellent skilled craftsmen along with the industry's leading suppliers.

HOME ADDITIONS AND REMODELING
Increasing the size of your existing home or remodeling can be a big undertaking, but a well-planned home addition will pay for itself time and time again. Rowe Design and Construction, Inc. will provide the design and building services to get the project completed, on time and on budget and yes, to your satisfaction.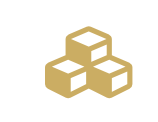 INTERIOR DESIGN
We offer a unique blend of artistry, creativity, expertise and ability to find solutions that work within our clients' budget and personal style. Our experienced Interior Designer will guide you every step of the way in your selections. Our Interior Design services are included with your construction agreement at no additional charge.

KITCHEN REMODEL
Your kitchen is the gathering area for all events. From basic remodeling to complete renovation, Rowe Design and Construction, Inc will work with you to design a space to match your individual style and values.

BATHROOM REMODEL
Experience the quality design and craftsmanship the Rowe Design team can deliver to deliver the bathroom of your dreams from heated floors, decorative tile, cabinetry, specialty countertops, and the latest plumbing fixtures available.

WINDOW FASHIONS
Whether you desire custom shutters, blinds, shades, sheers and/or custom fabric window fashions, we will find the products which compliment for your space. We work closely with Hunter Douglas to ensure our clients are provided with a custom quality product.